A new working environment with a feel-good atmosphere
A new working environment with a feel-good atmosphere
The AHT main building on the Rottenmann site was built in 1908 and tells many stories. The damage to the building that had occurred over the decades needed to be taken seriously, and required an urgently necessary renovation that could be no longer be postponed.
So in December 2019 the major AHT project "Hauptgebäude NEU" (New AHT main building) started. Today, exactly one year later, the first departments have already arrived in their new working environment, and the AHT main building is ready for the next chapter in the story of AHT 's success. Behind every project within the AHT Group, there are highly qualified and motivated people who shape the success of the company. Many thanks to the
project team and all the partners, suppliers and participants for their tireless efforts!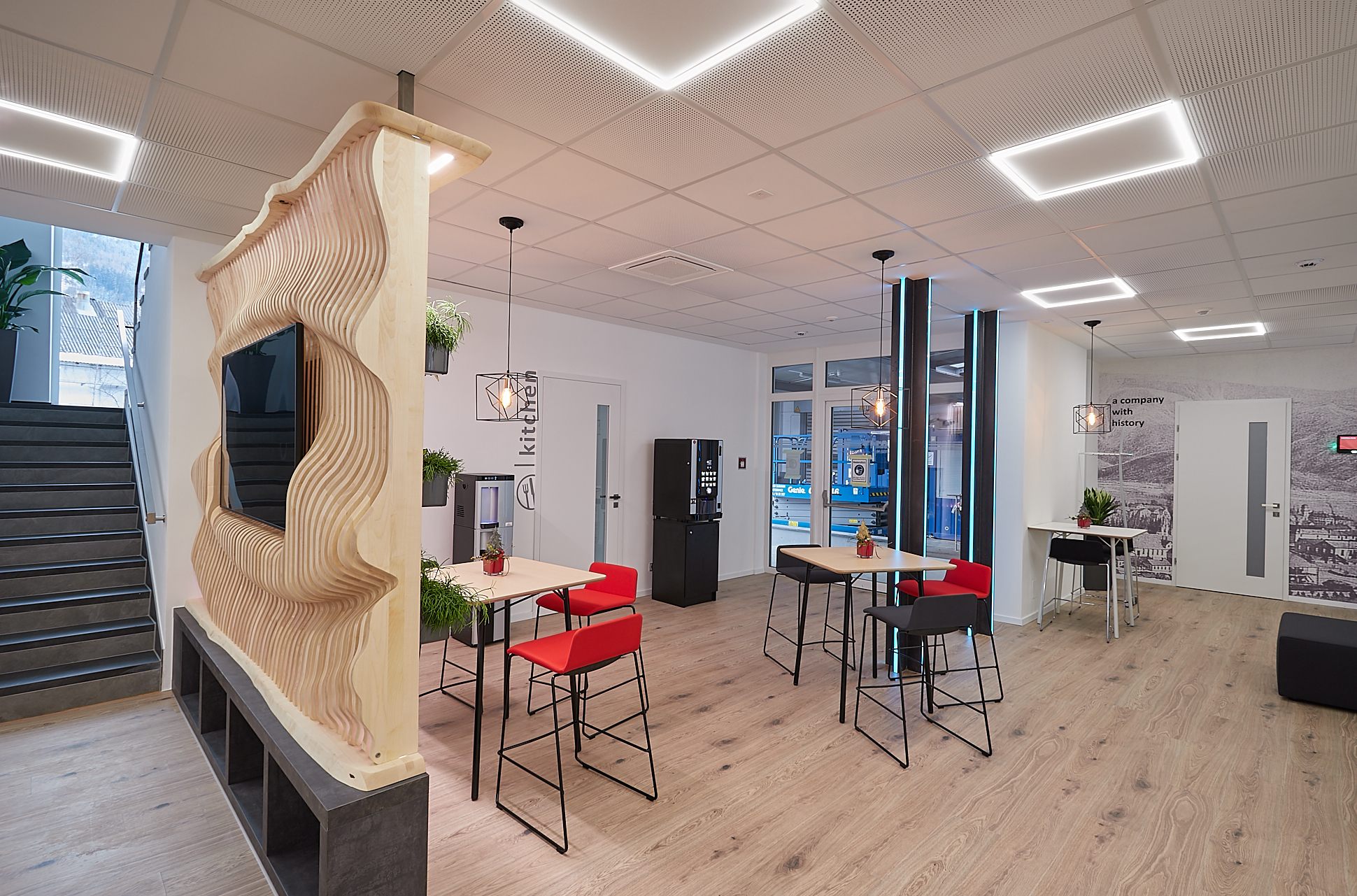 Room for conversation
Information and communication zones offer space for discussions and encounters.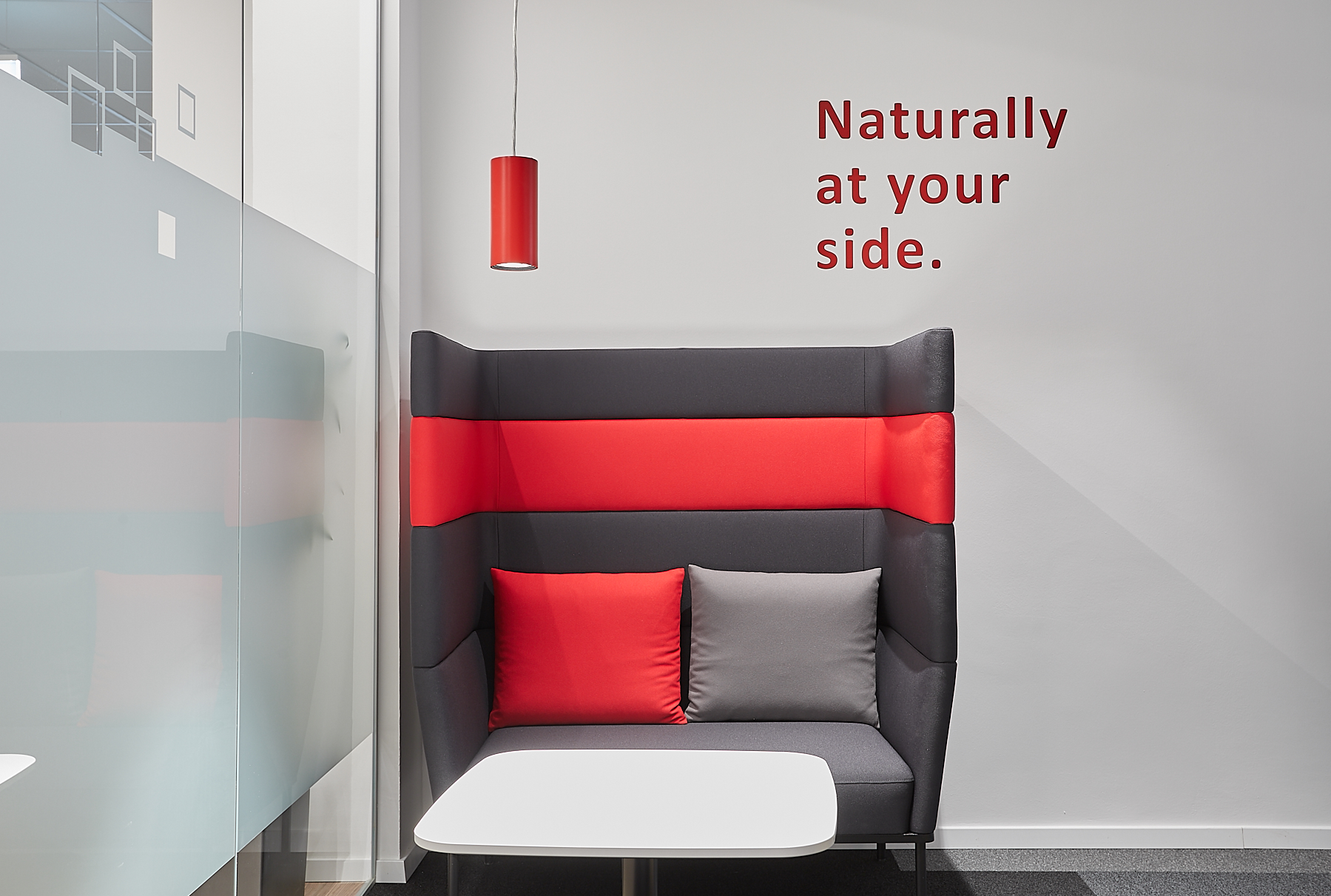 Retreats
Modern retreats for undisturbed work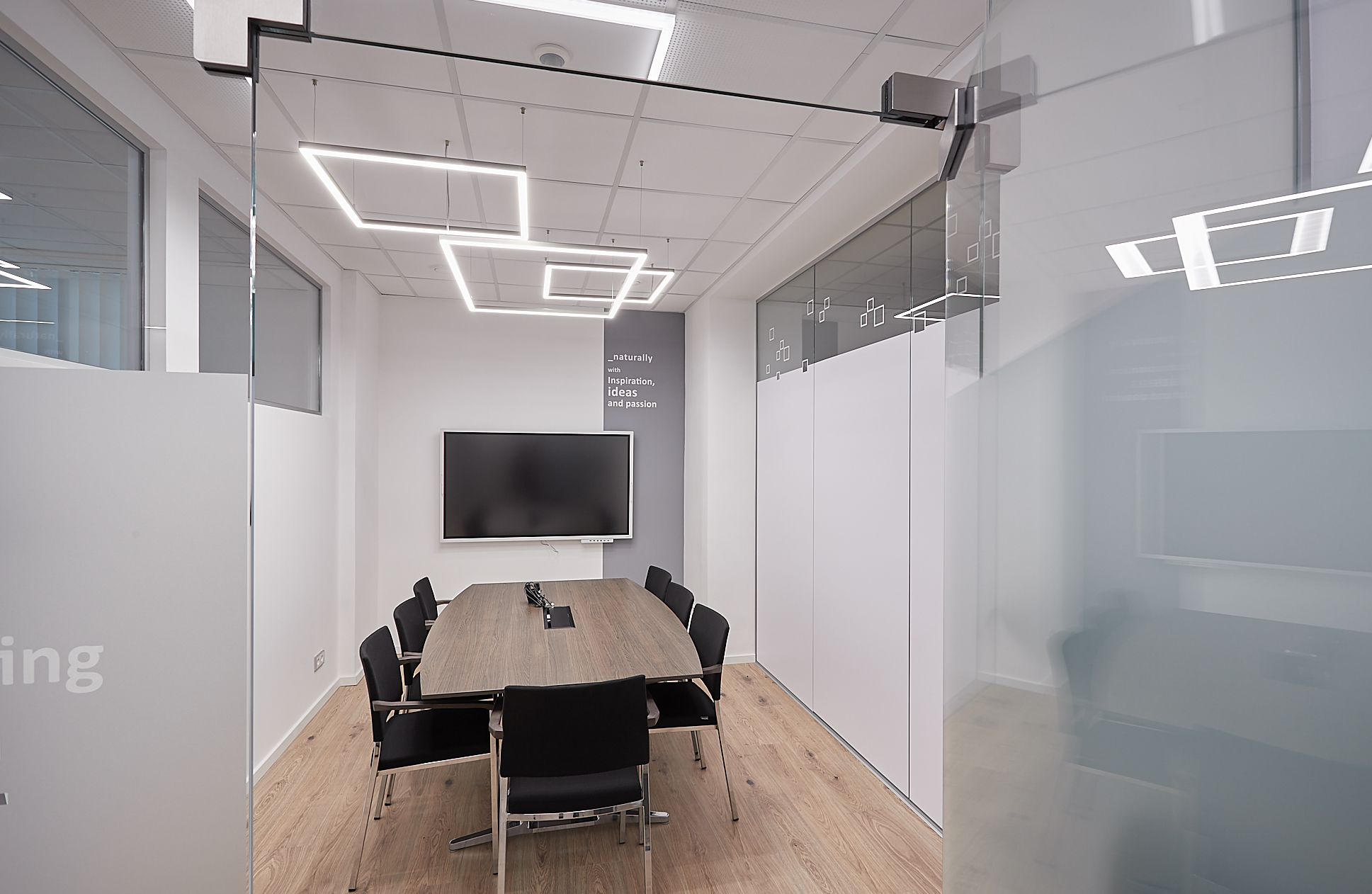 Meeting rooms
A total of four meeting rooms, named after AHT products, are available with modern technical equipment.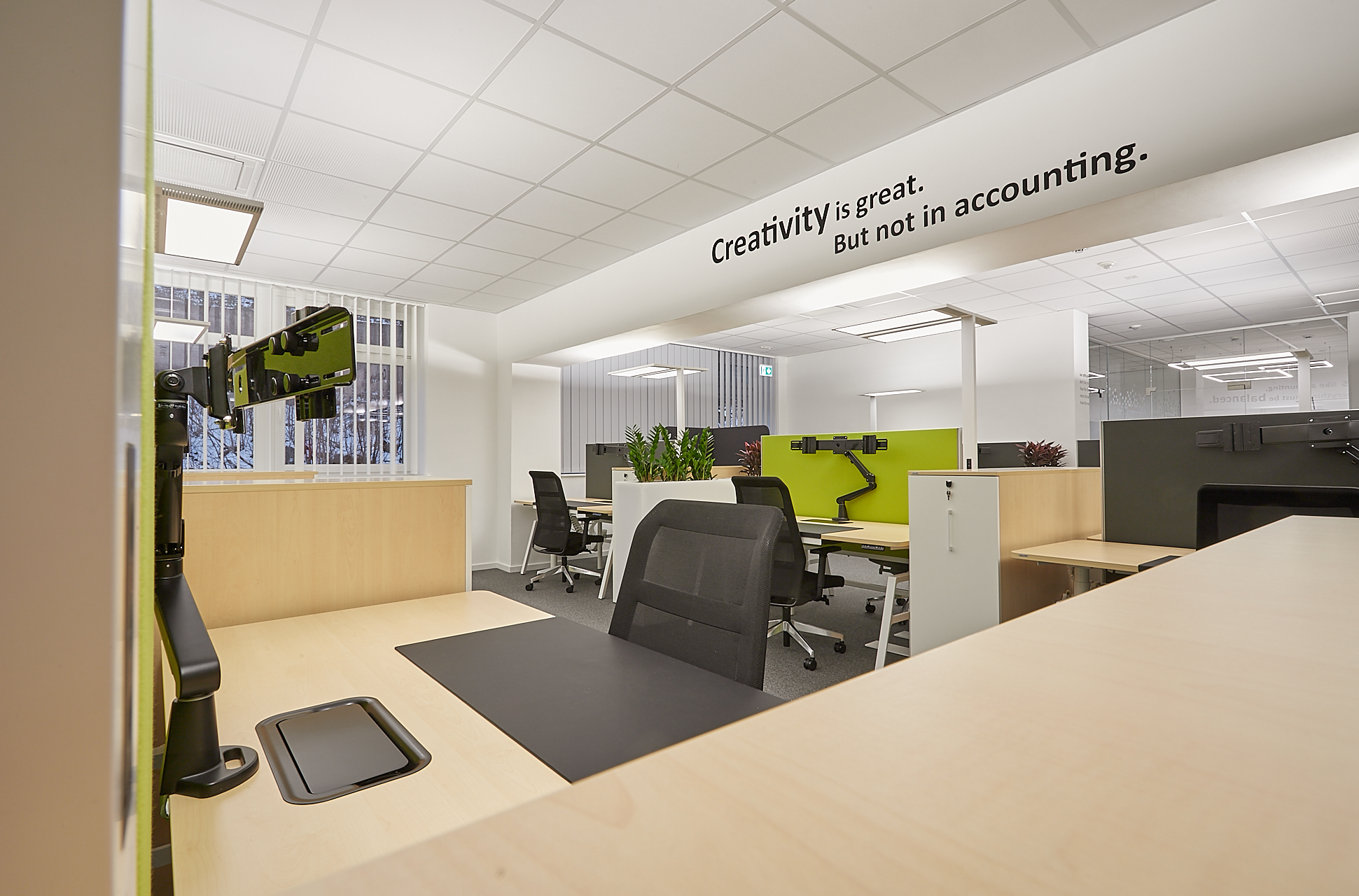 Ergonomics
When equipping the workstations, particular attention was paid to ergonomic aspects.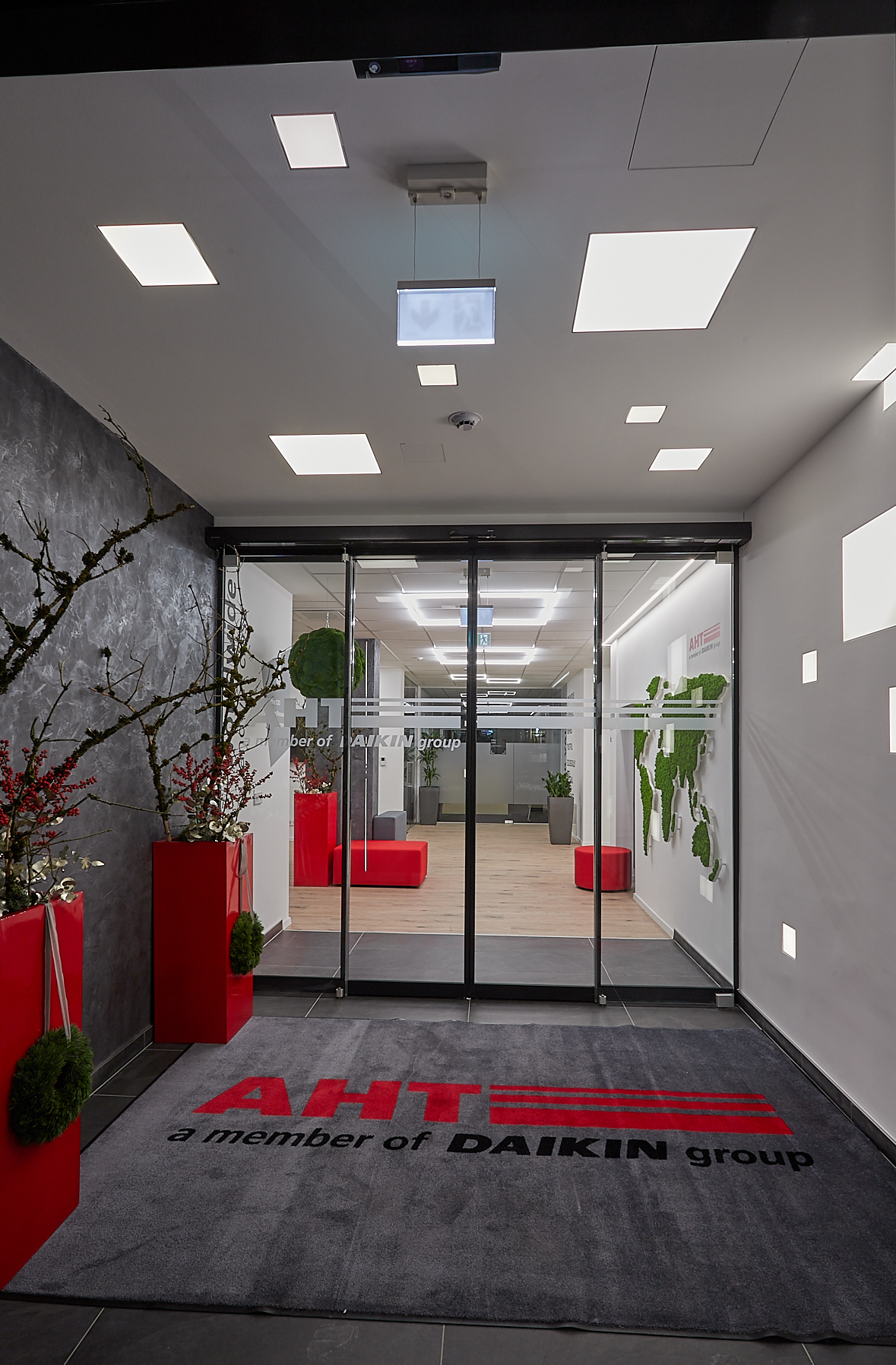 Workspace 2.0
Welcome to the new main building of the AHT