AHT expands its product portfolio to remote CO₂ solutions
AHT expands its product portfolio to remote CO₂ solutions
AHT is expanding its portfolio and now also offers CO₂ refrigerated and frozen furniture as well as complete systems solutions. This enables the global market leader for plug-in refrigerators and freezers to respond even more specifically and comprehensively to the needs of its customers and to offer a product portfolio that is precisely tailored to customers needs.
For more than 17 years, AHT has primarily worked with the refrigerant propane (R290) and has thereby shaped the industry.
In recent years, propane has established itself as one of the most environmentally friendly and efficient refrigerants on the market. Numerous synthetic refrigerants are already banned within the EU or restricted in their use due to their environmental impact. Along with propane, carbon dioxide (CO₂ or R744) is one of the most used refrigerants on the market.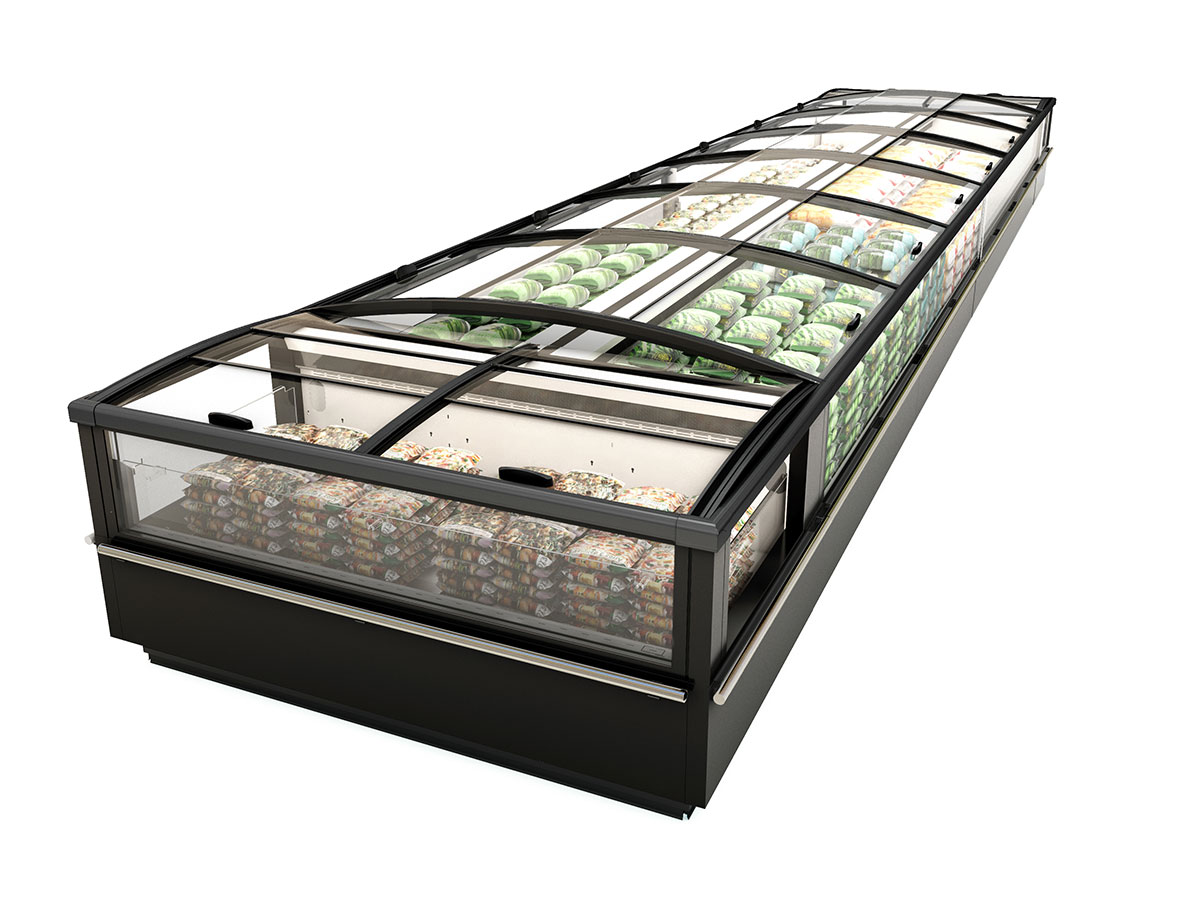 Our CO₂ solutions
In the future, CO₂ refrigerated, and frozen products will include refrigerated and deep-freeze chests, multi-deck systems, serve-over counters, and semi vertical refrigerated and deep-frozen shelves. In addition, AHT will also offer cold room units, heat pumps, compressor packages and air conditioning systems from the product portfolio of its parent company DAIKIN. DAIKIN has the broadest CO₂ product portfolio on the market. This will enable the company to offer, install and service complete CO₂ systems. AHT can offer tailor-made refrigeration solutions with propane and CO₂ for supermarkets and completes the step from product manufacturer to system supplier.
One stop solution – AHT is a full-service provider for refrigeration and air conditioning solutions. Development, production, sales, planning, installation, service & maintenance from a single source.
We look forward to this new path and are excited to a positive, innovative future.